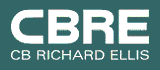 CB Richard Ellis - Prague Real Estate Agency
www.cbreczech.cz/home.php
[ website in English ]

Based in Prague, CB Richard Ellis focuses on providing superior services in the commercial real estate markets throughout the Czech Republic.
Our professionals specialize in the sale, acquisition, leasing, and valuation of offices, retail units, shopping centres, and industrial and logistics parks.
CB Richard Ellis provides the full spectrum of property consultancy services - including investment and valuation, agency, hotels, industrial, and general advice - to a wide range of clients, such as institutional and private investors, national and international companies and local and central government agencies...
Investment
Our market leading investment department has an established track record of advising on sale and acquisition in the Czech Republic...
Valuation
Our valuation team provides technically superior property appraisals created through close knowledge of the investment and letting markets in the Czech Republic. Valuations are delivered to agreed deadlines...
Consultancy
The Valuation and Investment departments frequently combine resources to provide multi-disciplinary investment consultancy advice for decision-makers in today's business environment. We provide our clients with a wide range of services varying from a first insight in the property market and how it could affect their real estate, through to
a full implementation of our advice...
Agency
The advisory services of the office agency department provide expert occupational advice within the flourishing Prague office market including negotiating rent and tenancy agreements on behalf of clients, support on location and building selection and matching clients' requirements with suitable buildings...
Hotels
CBRE Hotels focuses exclusively on the hospitality industry providing consultancy services for the sale, valuation, financing, development and asset management of hotels. CBRE Hotels' European operations are headquartered in London with offices in Ireland, France, Spain, Scandinavia and Czech Republic. The group also comprises dedicated hotel teams across the USA and Australasia...
Research
Offers clients comprehensive and detailed real estate market data in close cooperation with the company's international research and consulting group...
Finding the right partners is priceless
Not looking for the right partners may be pretty costly