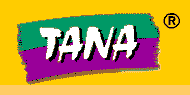 Tana - Hradec Kralove and Czech Republic Real Estate Agency
www.tana.cz
[ website in english - probably one of the best real estate sites we've seen ]

HRADEC KRÁLOVÉ
Karla IV. 430
Tel. 00420 - 495 214 574
Fax: 00420 - 495 213 915
e-mail: hradec.kralove@tana.cz

THE WIDEST SUPPLY AND DEMAND OF PROPERTIES
IN THE AREA OF THE EAST AND NORTHEAST BOHEMIA
We offer to you current offer of at least 800 exclusively commanded properties.
Searching and purchasing of houses, flats, cottages, commercial premises, allotments for commercial and non-commercial using and other properties.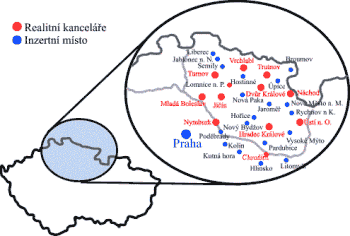 Company profile
TANA company was established in Septemeber 1992 as TANA Ltd., with general interest in business.
Since 1993 the real estate division of the company had started to build its profile and reputation with rapid dynamics. Therefore TANA Ltd. has entirely been aiming at real estate enterprising since 1994.
In the first period TANA real estate agency built its position in the locality of its seat and the nearest environs, i.e. in the region of TRUTNOV.
Our first clients were the proprietors of recreational properties in Krkonose ( the Giant Mountains ) and region of the mountain suburbs as well as the proprietors of family houses and persons who were returned their properties in accordance with restitutional acts.
A number of TANA real estate agency-clients has increased during last two years into several hundreds of natural persons, corporate bodies as well as new private companies, privatised companies and cooperative units municipal offices and municipalities.
New TANA real estate agency has increased a growth rate and widely spread their activity thanks to active individual sales not only in the East and Northeast Bohemian area but also in other areas and regions of the Czech Republic.
TANA has started to build up a chain of offices since 1997 to maximally cover the area and to be closest to the clients. Nowadays the chain of offices operates in Dvur Králové nad Labem, Nymburk, Vrchlabí, Trutnov, Náchod, Hradec Králové, Ústí nad Orlicí, Turnov, Jicąín and Mladá Boleslav.
A brand new office is under construction in Chrudim.
The fast extension of clientship, high number and diversity of transactions have corresponded with the general professional and technical development.
Thanks to contemporary results TANA real estate agency has grown to the most acknowledged leading regional real estate firm in the East and Northeast Bohemian area with average successful sales of property in 300 million CZK per year.

Other Tana regional agencies
DVUR KRÁLOVÉ n.L.
Palackého 741
tel./fax: 499 622 522, 499 622 883, 499 622 257
info@tana.cz

TRUTNOV
Svatojánské nám. 46
tel./fax: 499 814 595, 499 814 596
trutnov@tana.cz
TURNOV
Hluboká 283, 511 01 Turnov
tel.: 481 313 461
fax: 481 322 297
turnov@tana.cz
JICÍN
Husova 127
tel./fax: 493 522 534, 493 522 527
jicin@tana.cz
NÁCHOD
Palackého 27
tel./fax: 491 433 694, 491 433 695
nachod@tana.cz
VRCHLABÍ
Nádrazní 135
tel.: 499 421 286
mobil: 728 451 040
vrchlabi@tana.cz
ÚSTÍ nad ORLICÍ
T.G. Masaryka 115
tel./fax: 465 520 142, 465 520 479
uo@tana.cz
NYMBURK
Palackého trída 223
tel./fax: 325 511 375
mobil: 724 143 498
nymburk@tana.cz
MLADÁ BOLESLAV
Staromestské námestí cp.150
tel.: 326 737 515
fax: 326 737 516
mb@tana.cz
CHRUDIM
Skroupova 556
537 01 Chrudim
tel./fax: 469 630 308, 469 623 258
chrudim@tana.cz
Finding the right partners is priceless
Not looking for the right partners may be pretty costly